How to mix Calf Milk Replacer:
Add HALF the water (40-50 degrees Celsius) into a clean container
Weigh the Calf Milk Replacer Powder (use table below for correct weight)
Add ALL the Calf Milk Replacer Powder and mix thoroughly until dissolved
Add remining water and mix thoroughly
Check milk temperature (42-45 degrees Celsius)
Feed to hungry calves!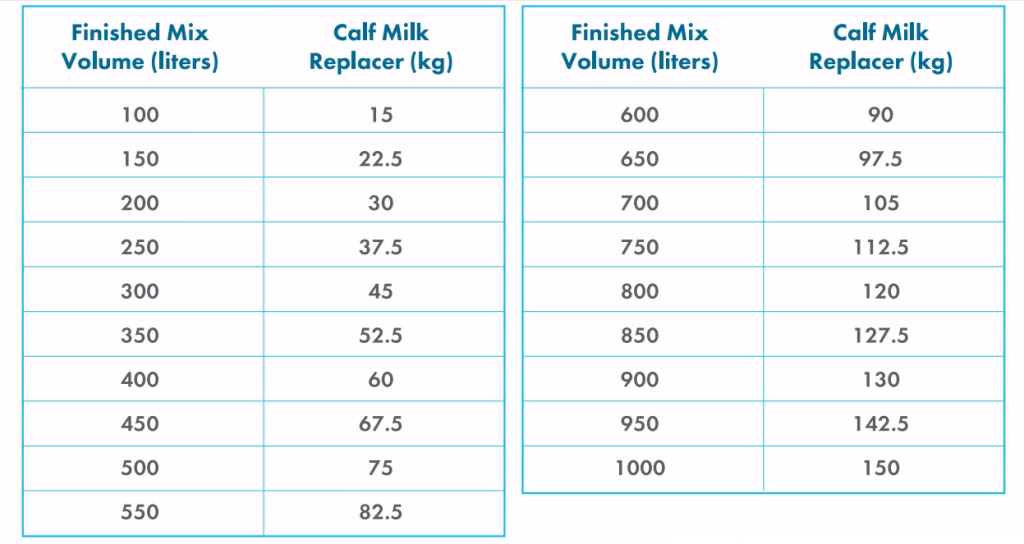 There are many benefits to calk milk replacers and it's important to know how to properly prepare them to ensure that your calves will be healthy and productive as they grow. Looking for some of the best options for calf milk replaces? Check them out here.